Top 5 Wholesale Sink Mixer Suppliers
The primary purpose of this article is to provide comprehensive, unbiased insights into the top-performing wholesale sink mixer suppliers in today's market. It seeks to simplify the selection process for consumers by offering detailed analyses of the best suppliers who demonstrate an exceptional balance of quality and price in their offerings.
This article will help them clearly understand what they can expect when engaging with these suppliers by thoroughly exploring each supplier's history, product range, pricing strategy, and customer feedback. It will help them navigate the competitive landscape, save valuable time and resources, and make informed decisions that align with their unique needs and budget.
Add a header to begin generating the table of contents
An Overview of What Sink Mixer Is
In the evolving landscape of the sink mixer industry, including bathroom sinks and kitchen faucets, it's crucial to note the myriad styles and materials available. From traditional brass and bronze to modern stainless steel, and even distinct curved designs, the selection is vast and caters to different tastes and needs. These kitchen sink mixers, found in most homes, have shifted from being merely functional hardware to critical design elements, enhancing the aesthetics of both kitchens and bathrooms.
The transformation of these essential accessories is a testament to excellent craftsmanship and focus to detail. As customers, we demand diverse styles – from contemporary to conventional. Consequently, various brands have risen to meet these expectations, offering naturally hygienic, resilient products made to last, ensuring excellent quality and value.
For homeowners planning to renovate or build a new kitchen or bathroom, discovering the perfect kitchen sink mixer is essential. The choice can significantly impact the overall look and feel of the space, whether it's a modern sink with a fashionable kitchen faucet or a traditional bathroom sink with a bronze faucet. This article aims to help you navigate through different styles of faucets, sinks, and accessories offered by various brands in the market.
A special emphasis will be on suppliers that excel in delivering a perfect fusion of standards and affordability. So, whether you prefer the minimalist look of stainless steel kitchen faucets or the ornate appeal of brass bathroom accessories, we will guide you to suppliers that provide a diverse variety to meet your unique needs. Let's embark on this journey to discover the industry's top five wholesale sink mixer suppliers.
Factors to Consider in Choosing the Best Sink Mixer Wholesaler
Choosing the right wholesaler can be just as important as selecting the kitchen sink mixer itself. Here, we present a few critical factors to take into account when you're making that decision.
It's essential to choose a wholesaler that guarantees high-standard products. This is usually reflected in the materials used, the design, and the longevity of the item. Suppliers known for premium standards will provide faucets that are resilient and naturally sanitary.
B. Wide Range of Products
A wholesaler with a diverse variety of products will give you more options to select the perfect kitchen sink mixer. Look for suppliers who can provide different styles, from modern to conventional, that can cater to varied tastes.
As a buyer, the cost of a bathroom or kitchen faucet is a crucial factor. Wholesale prices should be competitive. Compare the prices across bathroom and kitchen faucet wholesalers and choose one that offers the best value for money.
D. Customer Reviews and Testimonials
Previous customer experiences are valuable indicators of the reliability of a bathroom and kitchen faucet wholesaler. Positive reviews are an excellent sign, and testimonials can provide insights into the standard of service provided by the company.
It's advisable to choose a kitchen faucet and sink mixer wholesaler that can ship products swiftly and safely. Ensure they have a reputation for delivering products in good condition and on time.
Quality after-sales service, including customer support and warranty, is essential. A good faucet and kitchen sink mixer wholesaler will provide comprehensive after-sales services to ensure customer satisfaction even after the purchase is complete.
Top 5 Sink Mixer Suppliers
Navigating the sea of faucet and sink mixer suppliers to find that perfect blend of style, standard, and price can feel intimidating. But fret not! In this section, we aim to lift the veil off the industry's top 5 wholesale sink mixer suppliers, assisting homeowners and professionals in their quest for the best in the business.
So, let's delve into the world of faucets, sinks, and more. Let's discover the perfect combination of standards, selections, and affordability. Whether you're renovating your house or sourcing for a project, join us as we uncover the top 5 wholesale kitchen sink mixer suppliers that truly stand out in the market.
1.Waterstone - A Tradition of Quality
As we dive into the world of kitchen and bathroom sinks and faucets, we first discover Waterstone, a company that resonates with a tradition of standard.
Waterstone has an inspiring history rooted in its unwavering dedication to faucet and sinks accessories, craftsmanship, and standard. This company stands out with its American-made products, giving special focus to detail in every kitchen faucet and sink they manufacture. Their love for creating unique and stylish products has kept them at the forefront of the market.
Offering an expansive selection of products, Waterstone meets various tastes and requirements. Their collection spans traditional and contemporary styles, catering to diverse homeowner needs. Whether you seek a sleek stainless steel kitchen sink, a modern faucet, or a brass bathroom sink with a vintage look, Waterstone has it all. They also has a selection of naturally hygienic accessories and curved designs, enhancing the aesthetic of any kitchen or bathroom.
With its firm commitment to high-standard, Waterstone products come at various price points. Despite their high-end appeal, their pricing strategy is competitive. While not the cheapest in the market, their products provide excellent quality and value, a fair trade-off that customers appreciate.
Customers prefer Waterstone products. Their reviews often praise Waterstone faucets and sinks' resilient nature and long-lasting standard. Testimonials highlight how these products add a stylish touch to their homes. The company's dedication to delivering a mix of style and functionality doesn't go unnoticed. From homeowners to professional designers, all applaud Waterstone's inspired designs for their kitchen and bathroom spaces.
2.Infaucets: The Innovator of Kitchen Faucet and Bathroom Sink
Moving on to our next top supplier, we explore Infaucets, an innovative kitchen and bathroom hardware leader.
Infaucets prides itself on breaking the mold in the kitchen sink and faucet market. With a keen eye for emerging faucet trends and technologies, they constantly innovate, setting them apart in the market. Infaucets's success stems from a blend of craftsmanship, standard, and an unyielding commitment to customer satisfaction.
Infaucets has a comprehensive selection of kitchen and bathroom sinks, faucets, and accessories. Their product line caters to various styles, from traditional brass bathroom sinks to contemporary stainless steel kitchen faucets. They provide faucets with curved and straight-line designs that meet different needs, and their naturally hygienic accessories are always a popular choice. Their wide variety of offerings truly exemplifies their innovative spirit.
Infaucets shines in providing high-standard products at accessible prices. Recognizing that premium standard does not have to break the bank, they have made it their mission to provide a variety of products that cater to various budgets. Their products deliver value, style, and function, an approach customers highly appreciate.
Customers love the standard, style, and affordability of Infaucets's products. Reviews often highlight the company's fast shipping and exceptional customer service. The resistant nature of their sinks and faucets has not gone unnoticed either, and many reviews mention their products' durability and easy maintenance. Infaucets's dedication to keeping kitchens and bathrooms stylish and functional is certainly recognized and applauded by home owners and professionals alike.
3.Direct Sinks: The Budget-Friendly Choice
As we continue our journey, we come across Direct Sinks, a company that has earned a reputation as the budget-friendly choice in the sink and faucet market.
Founded with the goal of providing high-standard products at affordable prices, Direct Sinks focuses on offering value without compromising on style or artistry. Their business model is built around passing on savings to the customer, a strategy that has garnered them a loyal customer base.
Direct Sinks offers an extensive selection of bathroom and kitchen sinks, faucets, and accessories. Their collection caters to a myriad of styles, from the contemporary to the conventional. You can find everything from stainless steel kitchen sinks, modern kitchen faucets to bronze bathroom hardware in their inventory. Direct Sinks also stands out for offering naturally hygienic and fashionable products, such as curved sinks and faucets, to meet the needs of today's discerning home owners.
True to their name, Direct Sinks is the go-to source for budget-friendly options. They believe everyone deserves a beautiful kitchen and bathroom without a hefty price tag. As such, their competitive pricing, paired with the excellent standard of their products, sets them apart in the market.
Direct Sinks' customers often praise the company's value-for-money proposition. Many reviews laud their sinks and faucets' standard, look, and durability. Customers also love the company's fast shipping times and many styles. Above all, testimonials highlight the excellent customer service and attention to detail that Direct Sinks provides.
4. Legacy Sink: The Luxury Statement
Next, we invite you to discover Legacy Sink, a company that represents the epitome of luxury in the kitchen and bathroom hardware sector.
Legacy Sink stands at the forefront of luxury sink and faucet providers. Their dedication to top-notch artistry and a keen sense of modern style and sophistication distinguishes them in the industry. Legacy Sink is a testament to the love for the exquisite, priding themselves on products that turn heads and inspire awe.
Legacy Sink's collection embraces various products, from a chic kitchen faucet to a timeless bathroom sink and elegant accessories. With a focus on modern luxury, their stainless steel and brass offerings are sure to impress. They offer a variety of styles, catering to both traditional and contemporary tastes. Each item, be it a sink, faucet, or accessory, showcases premium quality and unique design.
Legacy Sink's pricing reflects its premium positioning as a purveyor of luxury products. However, they firmly believe that their value, standard, and style justify every penny spent. For those seeking a statement piece in their adobe, Legacy Sink offers an investment you'll love for years.
Reviews for Legacy Sink are nothing short of stellar. Customers often praise the stunning look of their products, expressing love for the blend of conventional and contemporary designs. Testimonials highlight the sinks and faucets' excellent artistry and their resistant nature. The company's attention to detail and commitment to customer satisfaction are also frequently mentioned in reviews.
5. Alibaba: The Wholesale Powerhouse
Last but not the least, we invite you to discover Alibaba, the wholesale juggernaut known for its expansive selection of products and competitive pricing.
Alibaba is a globally recognized company primarily known for offering a vast selection of products at wholesale prices. In the bathroom and kitchen sink market, Alibaba is a go-to platform for many property owners and businesses, providing an unmatched diversity of faucet brands and designs.
Alibaba's offering in kitchen and bathroom hardware is nothing short of impressive. The selection of products available is expansive, from traditional brass bathroom sinks to modern stainless steel kitchen faucets. Their inventory includes different styles of faucets, sinks, and accessories, catering to both traditional and contemporary tastes.
Pricing is one of Alibaba's main attractions. As a wholesale platform, it offers competitive pricing that is often hard to match. Whether you're a homeowner on a budget or a business looking for excellent standard products at a lower cost, Alibaba has you covered.
Alibaba's customer reviews consistently praise the company's extensive options and competitive pricing. Customers love the fact that they can find everything they need in one place, from kitchen sinks to accessories, regardless of their style preference. The convenience of having products shipped directly to their home is another highlight in testimonials.
Selecting the right sink mixer supplier is a critical step in ensuring you get the perfect blend of quality, style, and value. Our top five sink mixer wholesalers each offer unique benefits, from the tradition of quality at Waterstone to the innovative offerings of Infaucets, the budget-friendly options of Direct Sinks, the luxury statement of Legacy Sink, and the extensive marketplace of Alibaba.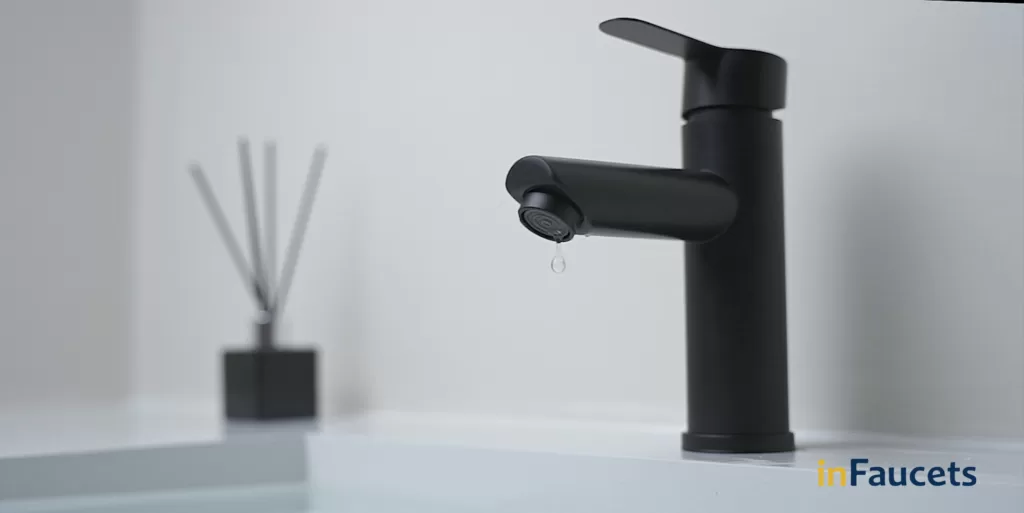 Don't just take our word for it. Explore their collection yourself. Visit the Infaucets website and discover their impressive array of kitchen faucets, bathroom sinks, and other accessories. Dive into their world of various styles and excellent craftsmanship.
In conclusion, the perfect sink mixer and supplier for your needs are within reach. Make an informed decision, and choose quality without compromising on style or breaking the bank. And remember, your ideal kitchen or bathroom upgrade is just a click away. Visit Infaucets today and transform your home with its wide variety of products. Start your journey towards a more stylish and functional home now!