List of Faucet Suppliers and Brands in the World
In this post, we'll look at the list of faucet manufacturers and brands in the world and see what makes them so special.
Add a header to begin generating the table of contents
The faucet business is booming today. More and more people are looking for a guarantee of water quality and efficiency, which has led to many faucet brands popping up over the past decade. Every day, new faucet companies are born, and existing brands improve their product lines. 
It's a jungle out there when it comes to faucets and has tons of faucet brands out there, from big names like Moen, Kohler, and Delta, to the large Chinese hardware manufacturers, and other countries that make a fortune selling them on Alibaba. 
It can get very confusing when you're about to start your home renovation project or buy a new place and are looking for the perfect bathroom or kitchen faucet. We've done some digging into various sources and came up with a list of the best faucets money can buy in different categories ranging from kitchen sinks to bathtub faucets.
Moen is one of the top names in the faucet industry. Given that Moen faucets have been operating for more than 50 years, it is already one of the most reputable kitchen faucet manufacturers.
The Moen brand is known for being a reliable and durable kitchen faucet manufacturer, with a reputation for quality that stands up over time. Their innovative designs for bathroom sinks make their products easy to use, even for people who haven't installed anything before.
There are many different styles available depending on your needs or preferences; you can choose from traditional or contemporary styles as well as finishes like chrome or brushed nickel.
As a completely owned part of Fortune Brands, a well-known international corporation, Moen is a renowned professional manufacturer of senior faucets, sinks, and sanitary hardware fittings. Moen is also known for its dedication to service, which is why they offer a lifetime warranty on all its products.
Excellent product quality, high technical proficiency, and extensive research and development have all contributed to the company's success. It successfully combines top-notch technology with exquisite design. You will never go wrong buying Moen kitchen and bathroom faucets!
Kraus is another well-known brand for faucets and fixtures. The company Kraus imports China faucets that are of ordinary to good quality and sells them online at places like major plumbing fixtures and features websites and big-box lumber merchants like Home Depot.
Several factory suppliers provide faucets in the Chinese market also. Kraus uses only premium materials in all their products: solid brass construction with ceramic disc valves for reliability & durability at an affordable price point—with no plastic parts!
Their attention to detail goes beyond just making sure that their products last—they also care about making sure that your entire experience with them is positive from start to finish.
Kraus has been recognized by many publications as being one of the best brands of plumbing products in the world because they offer products that are innovative and unique while still being affordable enough for everyone's budget!
Delta Faucets is one of the most well-known names in the faucet business. They've been around for over 20 years and have a reputation for making stylish products. The Delta Faucet Company owns the brand and markets the faucets as affordable options with the same Delta quality.
Delta faucet company offers a wide variety of faucet collections from finishes and styles to choose from, so you're sure to find a faucet that fits your needs. The brand is known for its high-quality products for kitchen styles and other bathroom accessories.
Their faucets are premium and standard with a broader range to choose from. Aside from the delta faucets, Delta is also known for its outstanding customer service. If you are having problems with your faucets, you can call Delta faucet company for it offers a customer service line and get help right away.
You can even talk to a technician who will come to your house and fix any problems you might be having with your faucets!
One reason why Grohe is one of the best faucet brands and suppliers in the world is because of their product quality and they are committed to making their products not just safe and durable, but also easy to use. This commitment and good reputation are expressed through their dedication to designing user-friendly products that offer a great user experience.
Grohe also offers a wide range of products for different applications with the use of the latest technology. Grohe offers more than 70 different styles of bathroom faucets, including wall-mounted models, deck-mounted models, tub fillers, and showers, as well as more traditional basin faucets. They also offer accessories like soap dispensers, towel racks, and toilet paper rolls.
Grohe's products are made from premium materials like brass, stainless steel, or ceramic. They also offer kitchen and bathroom faucets. Grohe is considered a high-end faucet manufacturer, and it's reflected in its products and prices. They are sleek yet functional designs that will look good in any home or commercial setting.
Kohler is a company that's been around for over 140 years, so you know they know a thing or two about making quality products. Kohler offers a wide range of both traditional and contemporary styles to choose from. And like Moen, Kohler also offers a lifetime warranty on all of its products.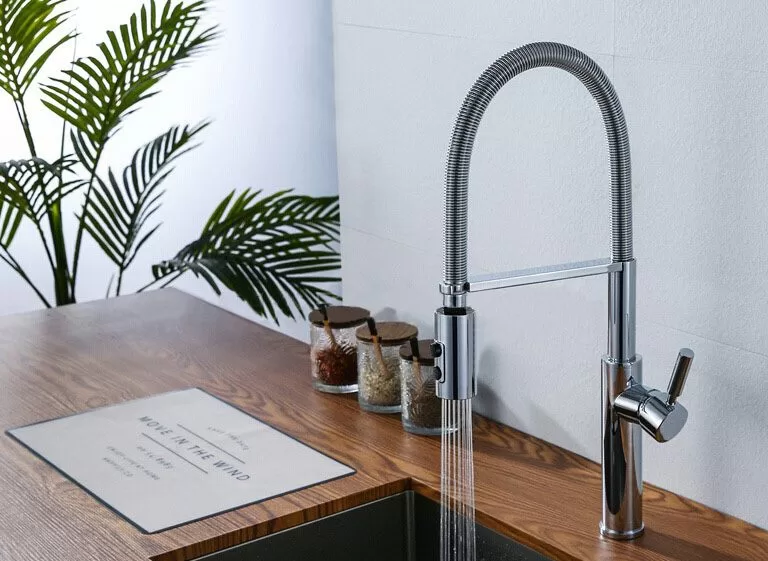 Kohler has created several different lines of products, including Vessel Sinks, Bathroom Fixtures, Bath Faucets, Kitchen Sinks Faucets, Shower Systems, Toilets and Urinals, and that made Kohler one of the top faucet brands.
They also offer different finishes including Polished Nickel, Oil Rubbed Bronze, Chrome, and Stainless-Steel sinks. John Michael Kohler founded Kohler Company to make bathtubs and toilets. Today, Kohler still makes bathtubs and toilets (and other plumbing fixtures), and specializes in kitchen faucets, bathroom sinks, and other products for your home.
Kohler's long history has allowed them to create some amazing products over time. Kohler's faucets are designed with durability and performance in mind, which means that when you buy a Kohler faucet, you know it will work like new for years to come.
They use advanced technology to ensure that their products are efficient and easy to use while still being tough enough to withstand everyday wear and tear. The majority of Kohler's and its affiliates' products are sanitary ware and sanitary products, faucets, furnishings, and other accessories, etc.
Their products and faucet models are made with high-quality materials such as brass, stainless steel, and porcelain so that they can last for many years without needing any repairs or replacements. They are also very easy to clean, so you don't need to worry about getting them dirty while doing chores around your house or office space.
Pfister is one of the top faucet brands in the world because they manufacture superb products that combine classic design with modern technology. They are known for their innovative designs and use of cutting-edge technology. There are no worries too about the the price of Pfister heads since they offer great services too.
The company also offers a wide range of finishes so that you can find something that matches your current decor or personal style. Pfister owned by William Pfister has a wide range of products that are suitable for both residential and commercial use.
Pfister also believes in quality control through every step of production, from design through manufacturing and assembly. This ensures that every part fits perfectly together so you can enjoy your new faucet without worrying about leaks or other problems.
Their products include shower and, bathroom sinks, tubs, toilets, shower heads, and accessories such as towel bars and toilet paper holders. They also manufacture bathtubs that come with whirlpool jets for those who like taking baths instead of showers.
American Standard is another well-known name in the world of plumbing. They've been around for over 100 years and offer a wide range of plumbing fixtures a bathroom and, kitchen faucets both classic and modern styles.
The reason American Standard is one of the best faucet brands and suppliers in the world is because of its commitment to premium quality products mean for home and industrial applications.
American Standard has also always been focused on its customers' needs and wants. Their sink products are designed with you in mind—they're reliable, durable, and easy to install. They're also environmentally friendly: many of their products have earned certifications for being energy-efficient or water efficient.
American Standard's faucets and sinks are made with superior materials such as stainless steel, copper, brass, or fiberglass. They use ceramic disc valves which are very reliable and do not corrode over time like many other types of valves do.
They also have a lifetime warranty on all their products which means you can be sure that if something does go wrong with any part of your faucet. All of these style faucets mean that when you choose an American Standard product for your home, you'll enjoy a long-lasting product with great performance and style.
Danze is one of the best faucet brands and suppliers in the world because they offer high-quality products with amazing designs. Danze has been around for over 20 years, and they have established itself as a quality brand. 
Danze makes its kitchen faucets with premium components like drip-free ceramic disc valves and an all-brass structure. The pull-down and pull-out sprays and one-handed operation provide for easy usage and make doing dishes in the kitchen sink a breeze.
There are additional faucets with side sprays available, two-handle faucets, touchless faucets, and metering faucets. Danze is also known for its sustainability efforts. They use water conservation methods to produce their products, which helps protect our planet's resources.
They also provide affordable prices of style faucets for their customers, so everyone can afford a beautiful faucet that will last them for years to come! The growing popularity of Danze faucets is also due in part to their commitment to innovation.
Danze's goal is always to create bathroom and kitchen faucet products that make it easier for you to do everyday tasks. They want their faucets to make your life easier by saving you time and energy so that you can focus on what matters most.
High-end bathroom and kitchen faucet makers produce their goods to the greatest standards, fusing fashionable appeal with modern functionality. Danze provides you with bathroom products that are superb and last long, which adds to the reason(s) why they are one of the best kitchen faucet manufacturers and plumbing industry in the world.
Elkay one of the best faucet brands is a creative maker of sinks, faucets, bottle filling stations, drinking fountains, and food service items that is American-owned and operated. They set out to produce sinks of the highest caliber and offer first-rate support.
A successful business was created as a result, of one happy client at a time. One of the reasons why Elkay is one of the best faucet suppliers and brands in the world is because they have a strong commitment to quality and innovation.
They also commit to continuous improvement, which means they are constantly striving to improve their products by using innovative technologies and processes that help them create more sustainable products that have lower environmental impact.
Elkay is committed to their customers' satisfaction, so they make sure to provide them with faucets that are built to last and that meet all industry standards. They manufacture pottery, brassware, sanitary ware, and other items.
They manufacture numerous types of faucets, including bath mixers, sink mixers, and basin mixers. Elkay's dedication to quality is why they have become one of the most trusted names in the industry.
The company also offers a wide range of services including installation and repair services as well as maintenance plans for your bathroom and kitchen faucets if needed. They use a variety of materials and techniques to ensure that each product is built with care and precision. Each product is tested for durability, function, and aesthetics before it can be shipped to customers.
Waterstone has been in business for over 30 years, creating high-quality products that are built to last. To give your home a distinctive touch, Waterstone manufactures handcrafted kitchen and faucet fixtures.
The Waterstone faucets are the perfect choice for aesthetics if you're seeking something ostentatious and opulent. Prices for the manufacturer's products are a little higher than those of other companies because they offer both practicality and design.
The company is renowned for its distinctive faucet designs and styles. They feature a huge selection of semi-professional kitchen faucets. Hot-water dispensers, pot fillers, and faucets with water filtration are among the products available at Waterstone.
Waterstone, a well-known brand logo in the US and Canada, guarantees high quality and provides a lifetime warranty on its kitchen faucets.
They have since expanded their product line to include a variety of plumbing materials, sink styles, and finishes, such as contemporary, modern, transitional, traditional styles, farmhouse and classic. They also offer dual-handed models for those who prefer them over single-handed designs.
Waterstone's selection includes traditional styles, modern designs, and even some fun styles that kids would love! You can find everything from single handles to multi-spout faucets. Their products are made from high-quality materials that will last for years to come.
Who is the Largest Faucet Manufacturer?
The largest faucet manufacturer is Kohler. The company was founded in 1873, and it has been producing faucets since then. Kohler produces more than 20,000 different types of faucets and sells them to retailers throughout the world.
Kohler company has a long history in the industry and today employs more than 38,000 people.  Now, Kohler exports its goods to many nations, including China, Germany, France, Thailand, India, and more. Additionally, the company runs roughly 50 production facilities globally.
How To Identify the Best Faucet Brand?
If you are looking for a faucet, the first thing that you need to do is to identify the different brands. There are many brands in the market today, but not all of them offer high-quality products. Some of them may even be selling faucets that are not worth your money.
To help you find the best faucet brand, here are some things that you can do:
Look for a company that has been in business for many years. This will show that it has been able to survive its competitors and maintain its reputation as a reliable company over time.
Check out reviews on reliable websites like Amazon or Google Review before making a purchase decision so that you know what other customers think about the product before purchasing it yourself.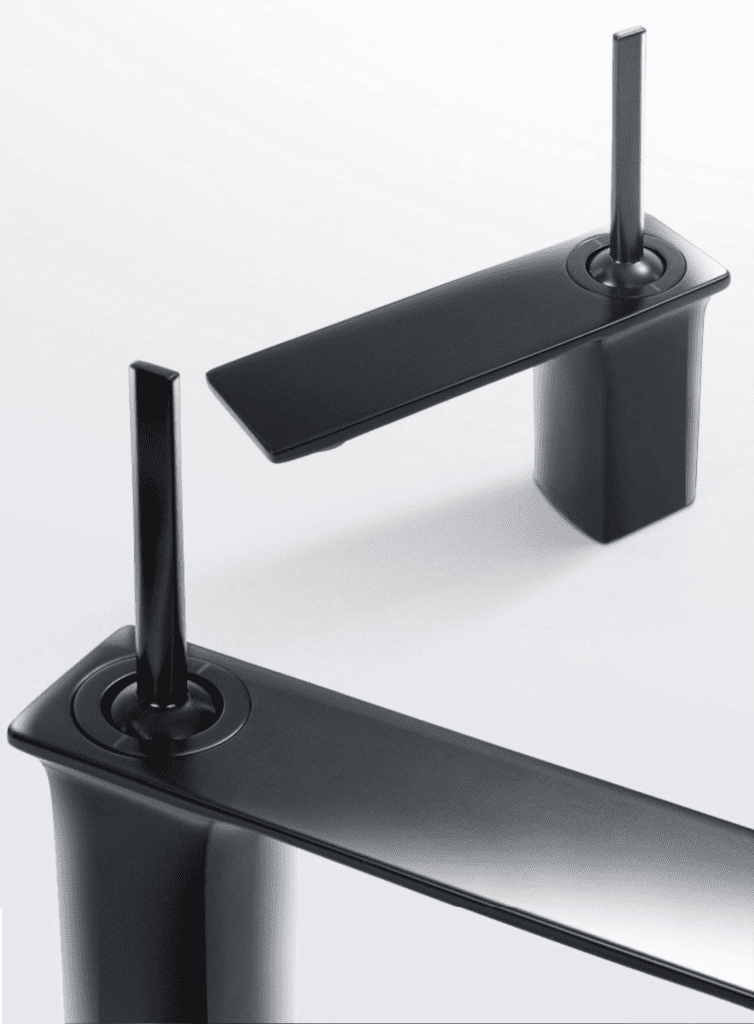 Make sure to look for a faucet brand that offers a warranty, as this will give you peace of mind and protect your investment in case any problems arise with the product.
Consider the design and features of the faucet to make sure it fits your needs and enhances the overall look of your kitchen or bathroom.
By doing these steps, you can find the best faucet brand for your home and ensure that it will last for many years to come.
Now that you know a bit more about some of the best kitchen faucet brands in the world, it's time to start your search for the perfect one for your kitchen and bathroom faucets and plumbing material. You can then start shopping for your perfect faucets kitchen with confidence at InFaucets.
Make sure the kitchen faucet you select has a spout that is high enough to accommodate any objects you intend to place beneath it, such as big pots and pans. If money is tight, get the most affordable model from a reputable brand that you can afford.
Shop at FaucetU for a high-quality faucet at a reasonable price. They also provide a large selection of faucets in different styles and finishes to fit your bathroom decor and offer shower faucets, fixtures, and accessories for your bathroom. InFaucets also helps you consider the style, functionality, and sustainability of each brand before deciding. You can visit their website at https://infaucets.com/bathroom-faucet-manufacturer-china/ Happy shopping!