A List of European Faucet Manufacturers in the World
Add a header to begin generating the table of contents
Many faucet brands have a long history of manufacturing sanitary ware that has stood the test of time in terms of quality, innovative styles, and affordability. They've produced kitchen and bathroom faucets that have unique styles enough to complement any kitchen or bathroom remodeling project. Partnering with a particular faucet brand on a project will depend on a few factors, including affordability, designs, durability, as well as the warranty the said faucet manufacturer offers.
You'll want to attain kitchen faucets that can grab the room's attention aesthetically and yet remain functional throughout their lifespan. However, finding bathroom and kitchen faucets that meet such standards is an uphill task. If you're trying to find the best faucet brands in Europe, then you've come to the right place. With extensive research, we've curated a list of top faucet brands based on consumers' budgets, aesthetic preferences, and other needs to help you purchase the right product for your project. Let's look at some of them.
A List of Best-Rated European Kitchen and Bathroom Faucets Brands
Here's a list of the best faucet brands in Europe in no particular order.
Teka
Hudson Reed
Hansgrohe
Reginox
ROCA
Delta Faucets
MOEN
Pfister
Kohler
American Standard
Top 10 Kitchen and Bathroom Faucet Brands in Europe
Founded in 1924, Teka is one of the oldest European kitchen faucet brands. It gained popularity all over the world with its quality manufacture of stainless-steel kitchen faucets. Consumers are spoilt for choices, as the brand provides various collections of faucets, from wall mounted, high spout, free-standing, and low spout, together with professional designs.
Teka is a reputable kitchen faucet brand with over 90 years of experience, making it a household name in the sanitary ware manufacturing industry. The company has a lot of demand from various regions, including the African, Asian, American, and Middle East markets. It sells kitchen faucets worldwide with over 100 million customers.
The corporation focuses on quality and control, having three production plants on three continents. It has taken the kitchen faucet manufacturing bull by the horn to attain crisp, attractive sink forms. The kitchen faucet company has constantly reimagined the kitchen sink and outsourced top faucet designers to come up with new ideas. Its UK branch sells special taps and sinks at prices that would blow your mind.
This is yet another company among the best bathroom faucet brands in Europe. The company sells luxury designer bathroom fixtures that have a unique style. It's always at the forefront, one step ahead when it comes to bathroom trends and solid reputation. The brand seeks to provide reliability, comfort, craftsmanship, and aesthetics in bathroom faucets and other fixtures.
Hudson Reed is located in Lancashire and has over 30 years of experience manufacturing premium faucets and bath accessories that follow international compliance. It uses the latest technology plus upgraded machinery to ensure contemporary bathroom products are produced. It's popularly known for its smooth finishing and quality materials.
Key Products
The brand has a dedicated team of designers that help develop ideas for a dynamic product portfolio. It includes:
Washbasins
Toilets
Baths and bathroom furniture
Bathroom Faucets
Showers and mirrors
Cloakroom suites
Since its inception, Hansgro manufacturer has become a world-renowned brand of bathroom products. Its headquarters is in Schiltach, Germany, and it has been in business for over 114 years. As a leader in innovative technology, design, and sustainable development in the sanitary ware industry, the brand has won various awards. Its innovative designs of bathroom faucets, showers and shower systems have an excellent reputation for cooperation with reputable designers.
The designs have given the bathroom area better comfort, functionality, and beauty. Hansgrohe has distributed its products worldwide, including the Queen Mary II luxury cruise ship, the Burj Khalifa building, and Willow-style apartments in New York Wait, among others. Today, the company has more than 3600 employees with annual revenue of about 1365 billion Euros.
The German brand took stringent measures to curb counterfeit products, design infringement, and intellectual property theft. It now exports its products to other regions like the United States, China, and the Netherlands. Many people confused Hansgrohe with GROHE, a company that started as a ferric hardware factory. In the real sense, these are two different companies with the same heritage.
Key Products
Bathroom faucets
Showers
Shower systems
This is another famous European kitchen faucet brand known to offer a variety of durable and stylish kitchen faucets that complement the kitchen area. The faucets are made with different finishing, including chrome, matte black, copper plated gold plated, among others. It specializes in producing a range of kitchen faucet models with long spouts. The Reginox company has been able to scale up and export its products to other regions worldwide.
Key Products
Kitchen faucets-(A wide range of designs and sizes)
Founded in 1917 in Barcelona, Spain, Roca manufactures and sells high-end faucets and sanitary ware. It also focuses on producing ceramic tiles and heating and air conditioning appliances. The company has grown and has 40 factories in 16 countries and four continents. Moreover, it has commercial organizations in 50 countries.
Just to understand how Roca has scaled up over the years, let's look at its annual revenue; the company covers more than 100 countries in various regions with annual revenue of more than 1.5 million, which made it rank in Europe and the world at large. The company has many faucet brands, including Roca Laufen Gelite Logasa Bellavista.
It entered the Chinese market in the early 1980s and invested in ChINAX in 1999. Currently, it has production centers in Fashion, Suzhou, Jiangsu, and Guangdong.
Key Products
Bathroom faucets
Kitchen faucets
Showerhead
Bathroom cabinets
Shower rooms
Shower doors
Wash basin
Bathtubs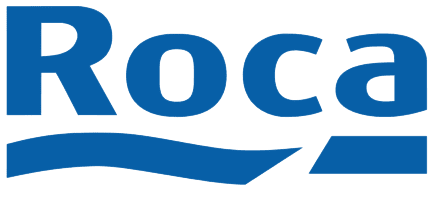 This is an overall highly-rated faucet company. Delta Manufacturer was founded and centered around superior quality and long-lasting kitchen and bathroom accessories. It's known for its excellent customer service and innovative technology. Delta Faucet Company reimagined their faucet production designs giving consumers pull-out kitchen faucets, touch-operated and touchless faucets, from the traditional faucets they're used to, ensuring hygienic living spaces. 
The first one ever made was operated with a ball valve. The device was able to regulate water temperature so that users don't burn their hands with hot water. It continued making new innovations to produce commercial-style faucets. This led to innovations like ceramic disks invented by Wolverine Brass to control water.
These touch-sensitive faucets have revolutionized the industry, as users now don't have to struggle with traditional styles. Moreover, the kitchen faucets come in a wide range of finishes to match your kitchen fixtures, from stainless steel, oil-rubbed bronze, and Kingston brass to chili pepper.
Key Products
Kitchen faucets (pull-down, touch-sensitive, and single-handle faucets)
Bathroom sink and lavatory
In an effort to match the fluidity of water, MOEN has constantly tried to strike a notion of change in various innovative ways. Al Moen, the founder of the company, was frustrated by dual faucets, which resulted in burnt hands; he knew there was a better way. In 1947, Alfred Moen came up with MOEN mixing faucets. These special taps can mix hot and cold water in a single lever. In 1962, it gave other faucet brands like GROHE authority to produce these mixed hot special taps.
MOEN has to feature on the list of the best kitchen faucet brands just by this innovation alone. This innovation made waves worldwide; despite this success, the kitchen brand didn't stop there; it created other unheard-of products, from impervious cartridges to corrosion, brass finishes, filtering faucets, and many more.
It's not slowing down in creativity any time soon. Since the kitchen faucet company is dedicated to water control conversation and efficiency, the company uses the latest technology to produce smart, power-controlled, and hand-free faucets. MOEN faucets also own other kitchen faucet brands like ROHL Faucets.
Key Products
Bathroom faucets- single handle taps, two handle faucets
Showers and Sinks
Shower cartridges
Kitchen faucets
Bathroom fixtures
Pfister Kitchen Faucet Manufacturer
This is another premium brand among the best faucet brands, and you'll never miss its products in the kitchen and bathroom area. Just like MOEN, the Pfister brand focuses on the fluidity of water. William Pfister and Emil Price, the brand's founders, ensured they used powerful, innovative approaches to conserve water ever since its inception in 1910.
It made waves in the sanitary ware industry and attained household popularity with modern designs for its production line. Formerly known as Price Pfister, the company produced a good quality crown jewel faucet that assisted the brand in gaining a 14% faucet market share. Moreover, it offers stylish and attractive bathroom and kitchen faucets to enhance the appearance of these areas. The company designs its products in California and manufactures in China. Its products resemble the TOTO faucet manufacturers, who were influenced by the public sewage system overseas, and established a ceramic laboratory to produce porcelain products.
Key Products
Kitchen faucets- (one-handle faucets, two-spouts faucets, pull-out faucets, bridge faucets, nature-driven faucets)
Bathroom faucets and accessories
Showers heads and accessories
Bath Hardware
Founded by John Michael Kohler in 1973, Kohler's manufacture scaled up to become the favorite designer brand for consumers. It started by selling plumbing products and is today one of the most famous plumbing, hardware, and lighting fixtures. The company offers a wide variety of faucets and innovative toilet styles, with features that look nothing out of the ordinary. It also produces other items including generators, engines, furniture, tiles, and cabinetry.
The prices of its products are on the pricey side of the spectrum. Consumers with tight budgets can resort to other manufacturing firms that offer the same products like Vigo, a New York-based company that imports its bathroom and kitchen fixtures, plus massage panels from China. Even with that in mind, you acquire good quality products created from durable materials and quality finishing like chrome assured to last for a long time. The products come with a limited lifetime warranty. The company uses futuristic technology to create unique products like a single-handle faucet.
Key Products
Bath Fittings
Special taps
Bathroom Hardware
Kitchen faucets
Washbasin

American Standard Manufacturer
Focused on a design solution, American Standard has synchronized its bathroom and kitchen fittings in a European design, with innovative technology and high-quality services. The company has gone far and wide to partner with designers who are in the front center to expose fashion to other regions. Working with such experts has enabled American Standard manufacture to win various international awards.
Designing most of their products in European fashion has made them easily wade through the US, Chinese and European markets. The company is the number one leader in sanitary innovation, integrating various techniques to produce various faucet designs and fixtures. Consumers can therefore create a security, comfort, and water-saving lifestyle. Moreover, its products have ergonomic styles to improve and complement a room's aesthetic. The prices are also budget-friendly.
Wrapping up this list of reputable faucet brands, there are a few things you need to keep in mind. Before purchasing kitchen and bathroom fittings, it's imperative that you outline your expectations and stick to them. Moreover, it's essential to conduct extensive research on prospective brands.
In instances where you're looking for kitchen faucets, you need to go ahead and read through the complexity of the installation, as some products are more complex than others. Make sure you know all the setup requirements, including size, mounting, and height. It's all about being prepared to ensure you're not blind-sighted. Take some time to know your option to determine what to expect on the market. It all boils down to your taste and preferences!